Hai All,
I've installed the lastest GhostBSD, I install in VMWare Workstation. Smoothly install and I very like it. But after installing, my screen GhosBSD resolution still max 1280x768 so I can't see Mate bottom panel. See my SS below: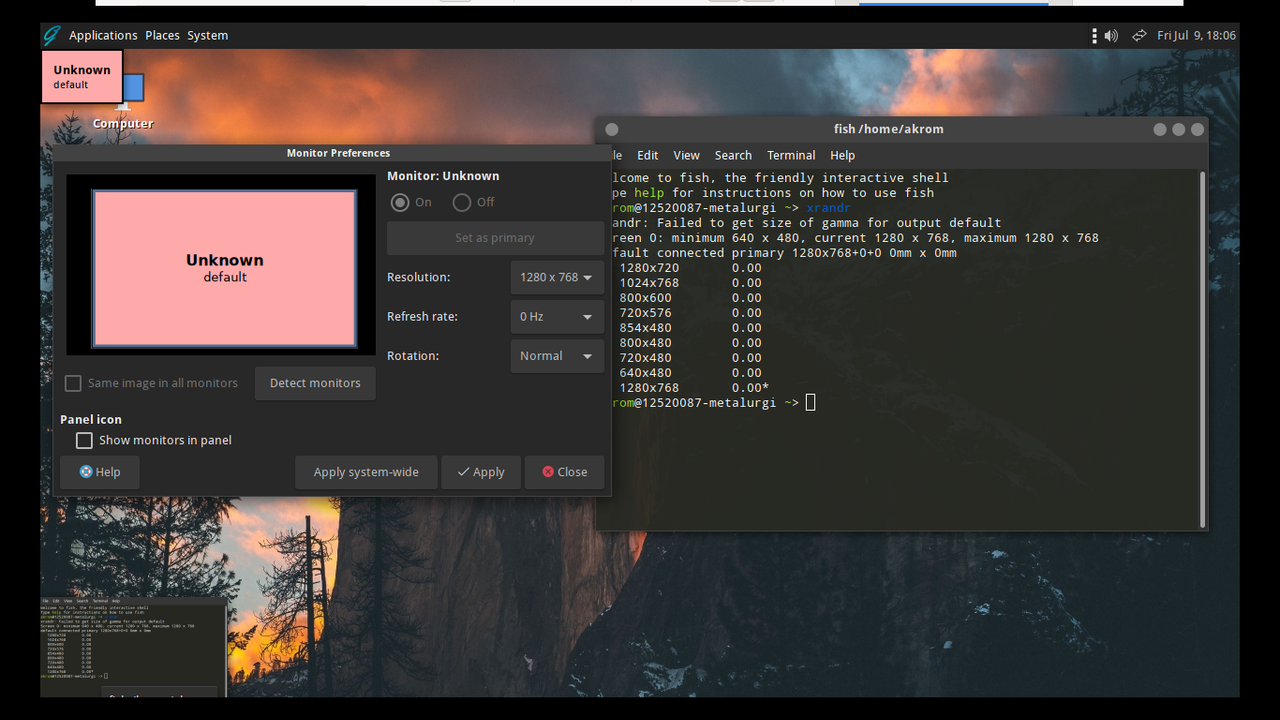 I've found this thread that is similar with my problem in this link:
https://forums.ghostbsd.org/viewtopic.php?t=1033
I make file screen-resolution.conf as guide in the thread above. But after login My Mate desktop has error. This error is actually no problem but I think very annoying me, See SS below: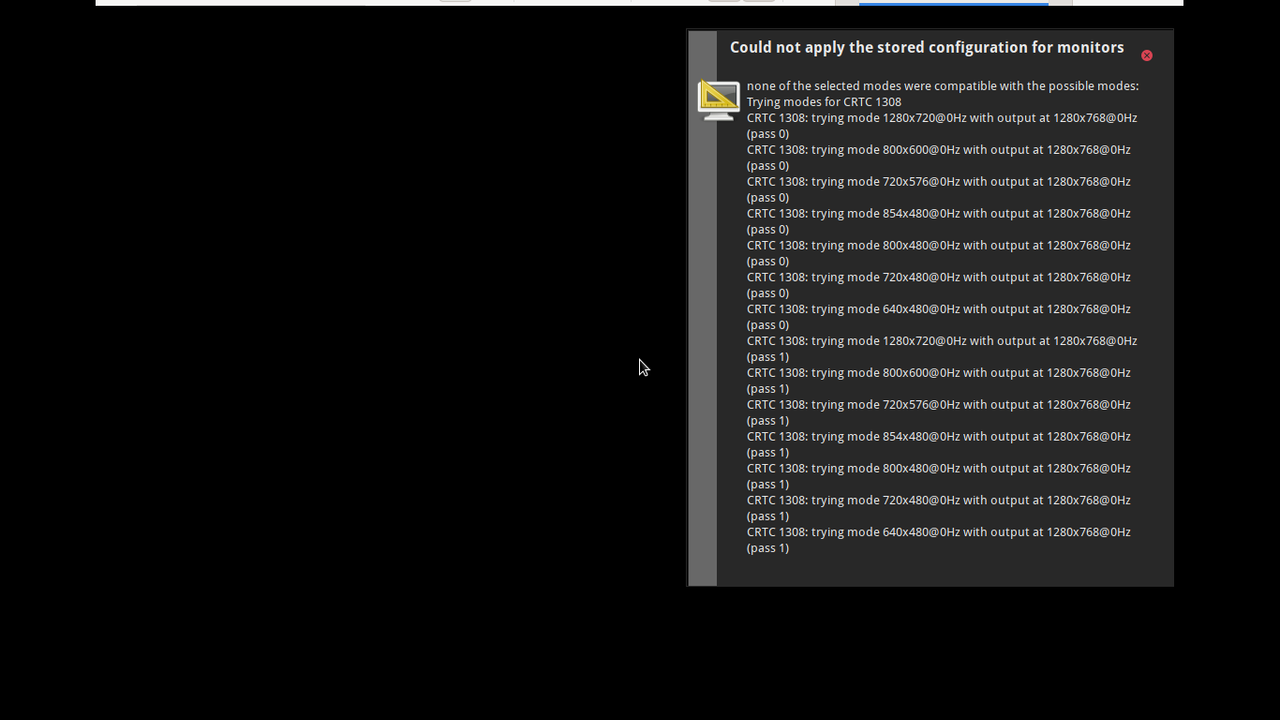 Finally I can see my Mate bottom panel. but if I crosschek with display GUI and xrandr resolution still 1280x768. See SS below: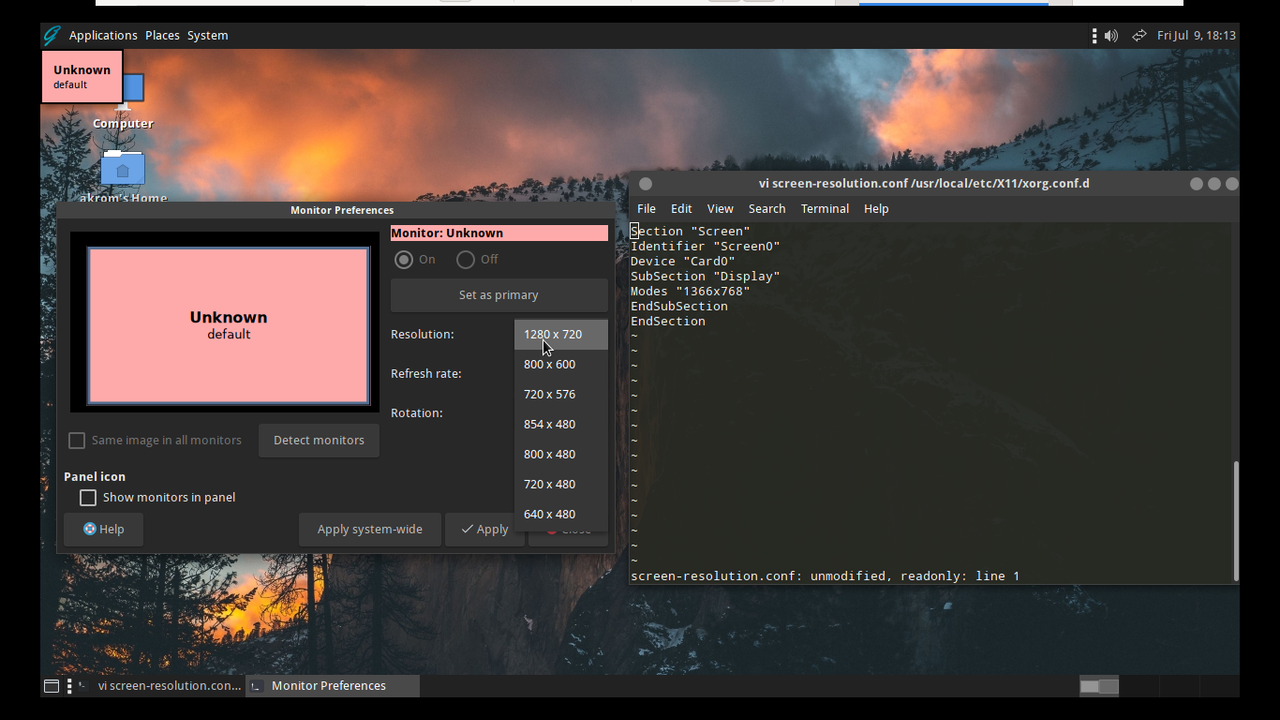 This my host monitor resolution 1366x768(left) and also setting display in VMWare for Guest OS(right) .See SS below: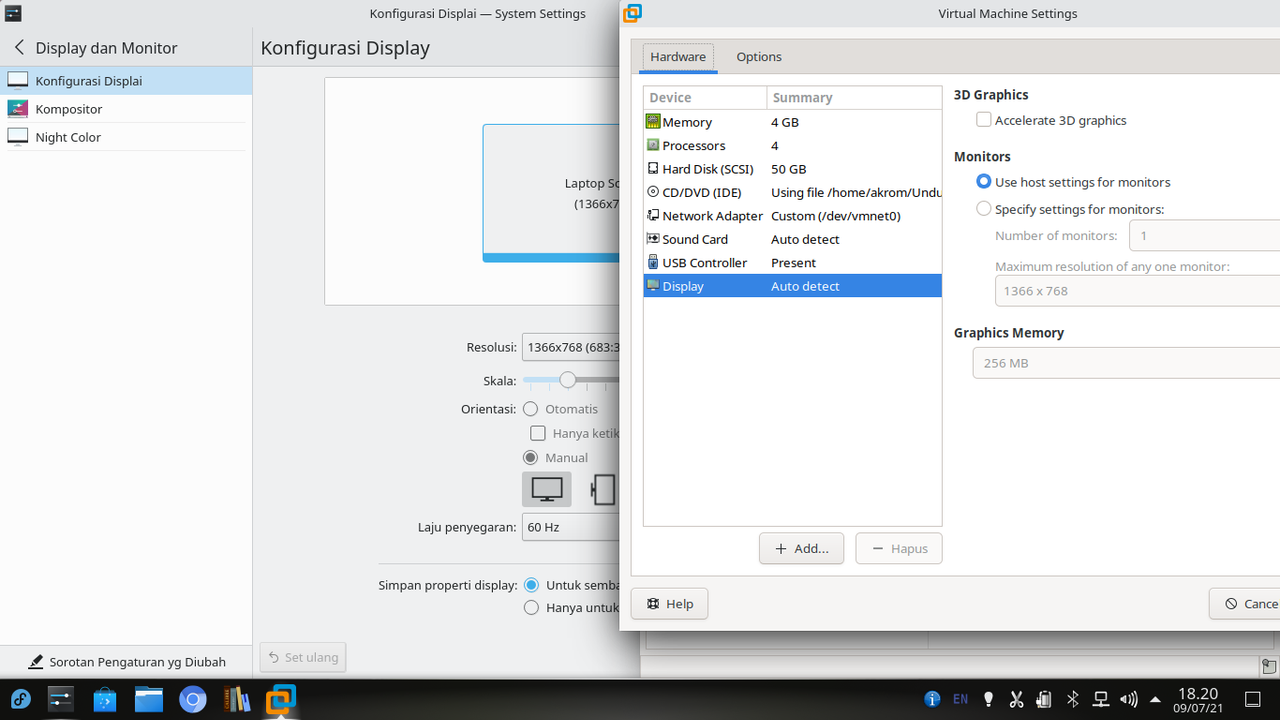 How to change my GhostBSD resolution to 1366x768 so I can fit GhostBSD in my monitor laptop and how to remove the message error popup after I login? This error message is very annoying to me, but there is no problem, the error message disappear then I can look my bottom Mate GhostBSD.
TIA
Akrom